EASILY EXTRACT ALL OF THE JUICE OUT OF YOUR 
ORANGES

, 

LEMONS

, 

LIMES

, 

TOMATOES

 AND 

OTHER FRUITS

 STRAIGHT INTO YOUR GLASS!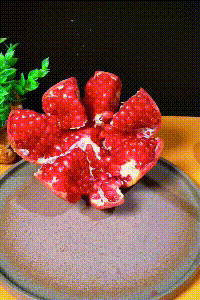 The Manual Press Fruit Juicer is an easy-to-use kitchen gadget that totally simplifies and speeds up the process of extracting delicious citrus juices. No power, cable or battery required. Kickstart to a healthier life! 
WHETHER YOU'RE MAKING A GLASS OF 
FRESHLY SQUEEZED LEMONADE

, 

LEMON VINAIGRETTE

, 

SOUR MIX

, OR OTHER, THIS JUICER WILL GET HELP YOU GET THE JOB DONE. 

.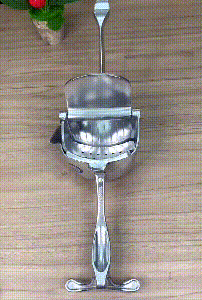 MAIN FEATURES:
Maximum Juice Output - with extractor superior leverage, ensuring maximum juice output, while minimizing skin oil and pulp residue.
Durable - made of high-quality Zinc alloy with chrome-plating and polishing processing. It is corrosion resistant and doesn't react with fruits, nor does it breed bacteria. Never worry about the health and original flavor of the juice.
Easy To Use - V-Shaped juice outlet makes it easy to pour the juice out. Comes with a smooth handle provide a stable grip for easy grip and compression.

Easy To Clean - Components can be removable for easy cleanup. The plastic liner, filter bag, are all dishwasher safe for quick sanitation. 
High Capacity Bowl -it can hold whole lemon at a time, no need to slice it in half. Just put the fruit into the bowl and press.
Sturdy Long Handle -the handle of our product will not bend while using because of the durable steel.
SPECIFICATIONS:
Color: Silver
Length: 8.6 inches
Width: 4 inches
Height: 4.13 inches
Suddenly quite a big thing. I usually put half a lemon-presses perfectly. The internal perfectionist says that the naked in the grid is not почищен, in general could be treated more accurately, there are no rubberized legs, on the curtains the stub is spoiled, but the internal перфекцихуист tells him to shut up because the thing copes with his work. The parcel went for more than two months, the package is rasherachen in Schen, all glued with branded tape belmail, but the contents were not affected.